6 incredible places in India to visit with your friends in summer
A hectic few months in office or a tiring semester in college can lead to a desperate need for a summer break. Summers in India are quite harsh in most parts of the country so it is a task trying to figure out that perfect holiday destination where you can head to with your buddies. Depending upon the mix of personalities in your gang, you might want to play games, drink, and venture into some adventurous activities like river rafting or trekking, or just relax at a serene location with a pleasant view. India offers some great choices for the perfect summer vacation with your friends. We give you 5 of such destinations.
1. Rishikesh: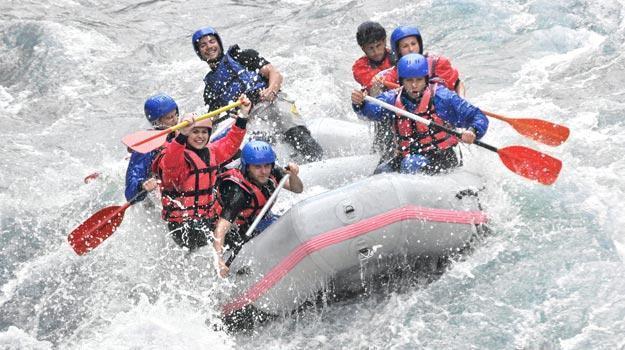 Summer is the best time to enjoy river-rafting in Rishikesh. It is great fun to get onto a boat with your pals, row together as the instructor screams "forward" or "stop", and even watch one of your friends take a fall into the river (protected by a float). You can just dive into the water from a cliff or stay put in your boat while the rapids get you all drenched. Rishikesh also happens to be the yoga capital of India so you can indulge into a group yoga workshop or meditation sessions if that's your thing.
2. Parvati valley: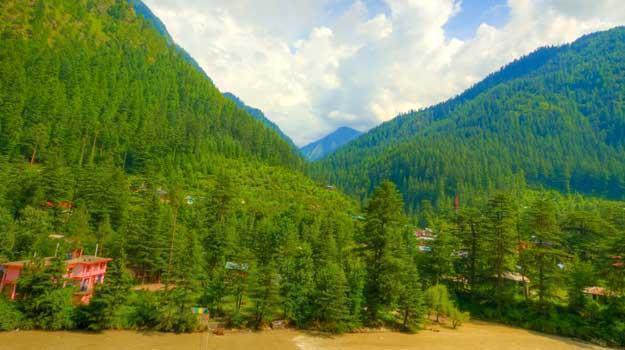 The most beautiful and relaxed holiday destination in the midst of Himachal Pradesh is the Parvati valley. Offering several treks, cheap accommodation options and a variety of cuisines, the Parvati valley has become home to several Israelis taking a break after their compulsory military service. It is the ideal destination for those who want to chill out and do nothing while enjoying the view of snow-clad mountains, dams and waterfalls with greenery all around. You can get all kinds of "high"s here depending upon your choice. Kasol is a great place to just relax and eat while villages like Tosh provide cheap accommodation in guest houses facing magnificent mountain views.
3. Kodaikanal: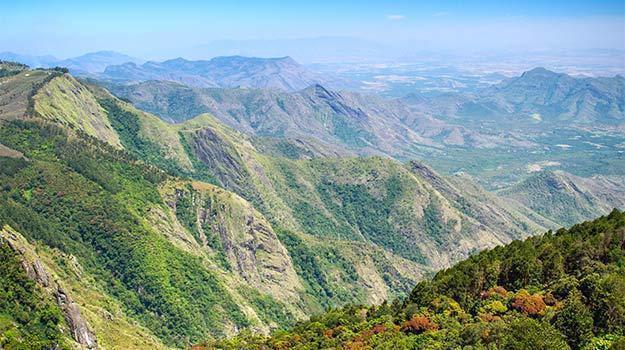 The hill city of Kodaikanal in the Nilgiris is an all-year destination due to its beautiful surroundings and pleasant weather. Summer here is between 20 ?C to 34 ?C so it is ideal for sightseeing. You can cycle around the Kodaikanal lake.
4. Shillong:
Summers in Shillong are quite pleasant with temperatures ranging from 15 ?C to 24 ?C. Moving around is easy so you can check out all the best places to visit like the Shillong Peak and the beautiful Umiam lake. For the adventure lovers, trekking along David Scott's trail with an overnight camp or rafting and kayaking in the Kynshi river are great options.
5. Chail: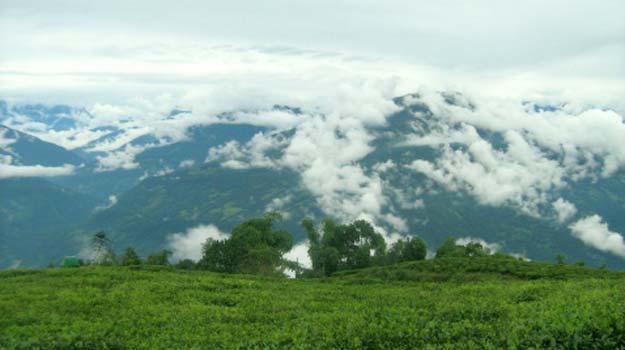 Chail along with Kufri and Shimla forms the Golden Triangle of Himachal Pradesh. Despite being located close to Shimla, Chail is free from the tourist crowds that throng Shimla. It is the perfect getaway for you and your friends to enjoy the scenic beauty and charm of Himachal Pradesh in relative peace. It also offers several trekking trails and adventure sports options like angling and snow skiing. Also, at this time of the year when it is extremely hot in India, Chail is pleasantly cool and a welcome respite from the scorching heat.
6. Thekkady:
Known for its wildlife population, Thekaddy's Periyar National Park is a cool summer getaway. Your gang of buddies can enjoy cruise rides on the lake as well as elephant rides. Trekking and jungle walks in this area can be a lot of fun for nature lovers. When tired, you can go for the famous Ayurveda massages to feel rejuvenated.